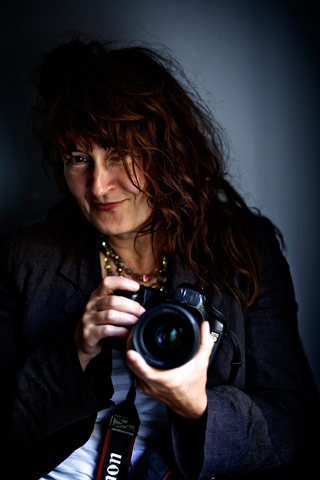 A foundation in Graphic design led me to further enhance my creativity by taking a BA in French and Fine Art at the University of Exeter. My studies continued within the photographic field gaining the industry recognised NCTJ (National Council for Training of Journalists) in Sheffield. Working as a freelance press photographer I have been published in The Times, Daily Express, The Mirror amongst other national and local magazines & publications.
However, my passion is animals. I love photographing all aspects of animal life. My art background definitely influences the way I see and capture images. I love the quirky and unusual. I find that when I have a camera in my hand things just happen! I try not to prejudge or preplan a photo shoot. Instead I allow events to unfold in a photojournalistic style – to tell a story. The 'Day in the life" photographic essays will attempt to show the love between humans and non-humans.
I am currently working on two personal projects. One project features photographs I took during the two short and precious years I was privileged to have spent with my beautiful black lurcher dog called Shady. The other photographic project is about my love and passion for Gulls. I have a website www.iloveseagulls.com
My aim is to exhibit the work and publish it in book form.
I also undertake press and PR work and shoot a limited number of weddings a year – as well as working freelance for an award winning international wedding photography studio. Please see 'How I Work' for more details.